Meet the Team
A Friendly and Caring Team
In order to provide the highest level of service, we have selected a team that is not only competent, but unusually warm and friendly. People like this are not easy to find. We are very fortunate to have built such a quality team. You'll notice the difference on your first visit!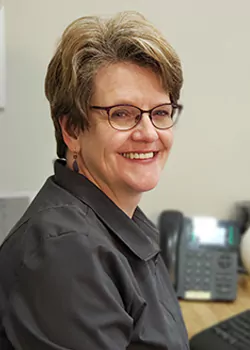 Brenda
Treatment Coordinator/
Team Leader
Kerry
Patient Care Coordinator
Christian
EFDA (Expanded Function Dental Assistant)
Angie
Dental Hygienist
Sara
Dental Assistant
Our talented team members bring years of combined dental experience to our ultra-modern office. Schedule a visit today at (207) 725-5831 to experience our team first hand.